13 Jul 2013
Today I share with you a huge list of Internet Web Browser. Here you can find most of the popular and non-popular web browser software name.Like- Firexfox, Google Chrome, Internet Explorer, Opera, Maxthon, Safari, Avant, TheWorldBrowser etc. I hope you like this list.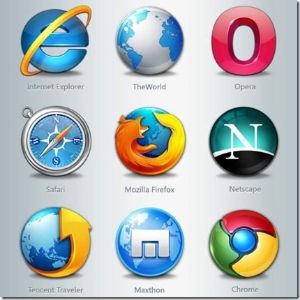 Firefox

Description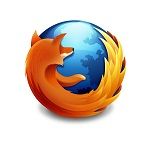 Mozilla Firefox has become a browser benchmark, a direct competitor of Microsoft Internet Explorer. Derived from Mozilla , Firefox shines with its lightness, simplicity, compatibility with most major operating systems. It has everything to seduce and quickly became indispensable for one who decides to take the plunge. Firefox does not include e-mail client but the pages load faster and a lot more standards-compliant, to finally see the pages as webmasters have thoughts. His numerous extensions also allow you to customize the software at will, with many gadgets more or less well thought out. Firefox has truly everything to please those who want to browse before any on the net, in the best conditions. This open-source browser also has advanced features such as blocking pop-up ads functions or tabbed browsing. Firefox has long proven to be more than an alternative to Microsoft's proprietary browser.
Google Chrome
Description

Google Chrome is the open-source browser created by the development teams Google to compete with Internet Explorer and internet famous Firefox .
Based on the same WebKit engine as Apple's browser, Safari, Google Chrome offers fast execution of web pages, and stripped with the dynamic tabbed interface, smart location bar (suggestions as you type, historical, favorites …), Safe Browsing, and a private browsing mode to surf in discreetly.

Opera
Description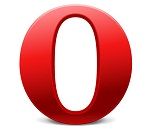 After long been paying, Opera is now completely free and without advertising. Competitor excellent Firefox , Opera is a famous browser to be both faster and more efficient than the embedded Internet Explorer on Windows. Particularly preferred managing multiple tabs and the integration of a handler emails with integrated spam.
Internet Explorer
Description

Here is the new version of Internet Explorer. It contains many improvements and changes and makes this particular most secure version.
Many features have been added such as:
– "Accelerators" that allows quick connection to a mapping service.
– The "InPrivate Browsing" which prevents Internet Explorer from storing your browsing memory (cookies, temporary files) making navigation more discreet.
– Web Slices, a kind of RSS aggregator
– Web Search that uses your browsing history to suggest you address.
-. SmartScreen Filter, a tool for protection against malicious websites Microsoft will he regain the share of the pie consumed by Firefox ?

Safari
Description

Safari is Apple's web browser.
Previously reserved for computers running Mac OSX, it makes its arrival on Windows XP and Vista platforms from version 3.
Reputed to be one of the fastest browsers in the market, it offers an elegant and uncluttered interface and many advanced knowledge management bookmarks (with the possibility to classify as in iTunes) functions, block unwanted windows, navigation tabbed form autofill (with possibility to adjust itself to the size of a field), management of RSS, confidential navigation.
Safari also includes a search engine and the ability to add plugins.

Maxthon
Description

Internet Browser based multi renderer "Trident" Internet Explorer tab.
Protection of privacy, killer ads, support IE plugins, external tool bar, customization, management of favorite groups to launch proxy support, management of security options for Java, ActiveX, page translation online.
Among the novelties of this version 2:
Magical form filling
Anti-Freeze: With the advent of AJAX, perform several operations at the same time could freeze the browser for a few seconds.
Allows you to make screenshots of websites visited
Allows access real video links contained in FLV YouTube or Dailymotion
Update security Maxthon now fills some security vulnerabilities unpatched Internet Explorer
Verification of safety sites: Provided long ago on IE7 or Firefox, but not yet implemented, this feature allows to quickly identify trusted sites phishing sites by coloring the address bar green / red depending on the site visited internet.
Online Bookmarks: Allows you to store your favorites online.
Magic filling online forms with a single click.
Download utility configurable and powerful.
Spell, Post-it …
And other innovations that add little by little, with each new version of Maxthon 2. x

Avant Browse
Description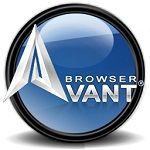 Long remained a reference tabbed browsing before the appearance of Firefox , Avant Browser is a web browser. It is customizable at will! It is a standalone application designed to expand the capabilities of the Internet Explorer. The program incorporates some interesting features: closing pop-ups, additional functions for mouse, navigation tabs, integrated Google search, RSS RSS, easy to use. A good compromise for fans of Internet Explorer.

GreenBrowser
Description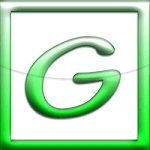 GreenBrowser is based on Internet Explorer that uses a tabbed navigation browser. It has several standard options as a filter popup, a collector allows you to easily record your text and images, a search engine, the Autofill forms but also less common functions. Note and particularly the possibility assign functions to mouse movements, such as updating or opening a page. GreenBrowser doesn't require installation and weighs less than 1100 KB Please visit prior to an update, the releases are often wrong on the app directories.

K-Meleon
Description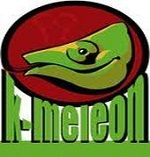 K-Meleon is a web browser using the engine of Mozilla . Like Firefox in its infancy, the goal of K-Meleon is to create a free, lighter and more efficient than alternative Internet Explorer . One might therefore ask: why K-Meleon when there is Firefox ? The main advantage of this software is its lightness. According to the official site, it would be possible to run the browser on a Pentium with 32MB of RAM … and it shows, the browser starts almost instantly and takes up very little memory even after a day of sailing. Could believe that the software is obsolete functionality level and is intended for older PCs … But make no mistake. K-Meleon has everything a modern browser: tabbed management, skins, RSS feeds, the ability to add plugins, ad blocking: pop ups, etc. We also appreciate the presence of a bar of "life Private "which allows you to lock in one click a Java application, a pop up or flash animation. You can also create tab groups or even to get K-Meleon to another browser such as Opera offers. The interface is minimalist but very nice. Open source and French , K-Meleon is ideal if you want to change the air.
 
Slim Browser
Description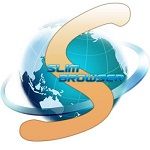 This light and free browser include many features. Among them, a filter popup & banners, an integrated RSS reader flus, zoom, fast search, auto-login, management of hidden sites, online translation, the script error suppression, etc.. Its customizable interface supports tabs. The popup killer does work smart selection, offering the possibility to retrieve accidentally deleted window. You can even block Flash animations. Slim Browser provides the ability to save a collection of sites in a group, and go to an address without having to type the full URL.

SeaMonkey
Description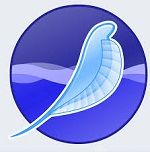 Death until December 2005, a group of volunteer developers have decided to make this software reborn …
Seamonkey is a suite of office applications. Developed by Mozilla, it includes:
a browser showing the features of Firefox.
a mail client with a timetable based software Thunderbird
a web page editor (WYSIWYG HTML)
IRC chat module
many other features to discover …
We invite you to read the changelog on the official site. Moreover, Seamonkey is free and is available on Linux!
uBrowse
Description

uBrowser 3D displays your web pages! The software is, as its name suggests, a web browser, but a little special. It has the classic features of modern browsers – a priori nothing distinguishes a Firefox or Mozilla . Yet uBrowser is capable of displaying your web pages in three dimensions! The interface provides four display modes: a flat surface, a cube, a sphere and a flag. A bit difficult to pick up at first because of the 3D effect, but you quickly find your habits. Selecting a text, use lifts, text input, … all eventually happen naturally, and at least for the experience, you have to try. Icing on the cake, uBrowser is a free open-source software!

IQ Browser
Description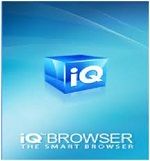 IQ Browser is a simple, stable and fast internet browser. According to the publisher, a special effort has been focused on optimizing the speed, in fact, IQ consumes only 2.2 MB of RAM at startup. This has the effect of making it very fast to load pages. IQ is also well equipped with security level because it embeds a system of user accounts, so that when you have finished browsing, you just have to log out for you prohibit access to your browsing history. Interface rather pleasant and aesthetic AUTHORIZED installing skins. Finally, it can be with several interesting tools that are not found in these concurrent as managing bookmarks, tabbed browsing (…)
Dooble
Description

Dooble is a web browser under the GPLv2 license.
The project started in September 2008 with a team of developers gathered around Gunther Van Doodle.
The initial aim of the project was to design a web browser capable of protecting the privacy of its users.
The browser, which means intuitive, therefore includes a search engine, an e-mail client and messenger client that.
Simple, lightweight, open source, browser can attract users who want to try other browsers current market leaders.
 
Crazy Browser
Description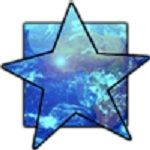 The browser uses the Internet Explorer engine, improving the interface. Its functions are very advanced and very simple. This browser has many advantages: – Management of pop up (very effective) – windowing – Ability to customize the links – history at your fingertips – Ability to save a group of open pages to open a click for each new session – System Auto Refresh – Full screen – Opening a new window with a click wheel – and more Very complete and simple, AM Browser makes browsing the Internet and quickly became indispensable to anyone who tries it.

Armada Browser
Description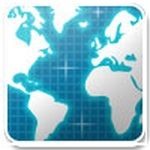 If you want to change, and you are looking for a web browser at the same time simple, lightweight and efficient, think about trying Armada Browser.
This small and fast browser unadorned will no doubt live up to your expectations.
Like the leaders of this type that can be Internet Explorer, Chrome or Firefox Browser Armada is obviously extremely easy to use, perhaps even more than the above browsers as just embeds the minimum for surfing the internet and therefore heavier not many plug-ins.

TheWorld Browser
Description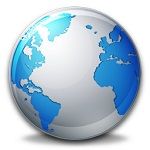 TheWorld Browser is a quick and stable browser. Its many features make it very flexible. It is based on IE7, takes on the appearance and the system of tabs. You can even load skins to make him the appearance of Opera 8, Safari, and Flock.
TheWorld Browser has everything that one would expect from a web browser: tabbed search bar, auto-completion option, brands-page, favorites, protection against malicious ActiveX plugins, popup blocking intelligent, self- cleaning, download manager, resumed session on restart after abrupt interruption, etc.
Orca Browser
Description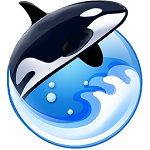 Developed by the author of Avant Browser, Orca is a tabbed browser built on the Mozilla Gecko engine. It has at its disposal many benefits and features from browsers and Firefox Avant Browser: increased compared to Internet Explorer security, blocking ads and popups, search functions integrated skins etc. Orca incorporates a modern display engine and reliability, and its interface has been translated into more than forty languages.
KIDO'Z
Description

You have young children? Want them to go on the internet at a young age? But now, the Internet is not always suited to our dear little darlings, who know anyway even read or write …
Well no, not anymore. Kidoz a browser specially dedicated to children, they can learn to surf fully made for them at a young age sites without having to read. Just hold the mouse.
The browser launches in full screen and the interface is completely designed for kids, all colored form of television. They will be able to watch videos, play small games, etc.. Note that you'll need to install Adobe Air to run.
XeroBank Browser
Description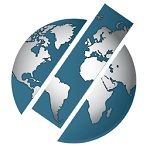 Formerly called Torpark XeroBank Browser is a stealth browser. The software is based on the portable version of Firefox but with anonymous surfing and more. So we find the ingredients that have made the success of Firefox : tabbed browsing, easy to use and all the plug-in Adblock automatically included Tor The option can of course be disabled if you want to navigate normally and to identify you, Torpark will show you the IP address of your computer continuously. Level interface, it's Firefox changed but everything is clear and intuitive. Torpark is rather interesting as a solution of anonymity. The whole installation is provided, do not hesitate to take it anywhere with you.