10 Feb 2013
How to Register in Elance
Elance is a global platform for employment online. It's also a job posting site for freelancers. Customers can take independent freelance professionals and use online collaboration tools to manage projects and teams. Independent contractors create online profiles and portfolios, proposals for jobs and collaborate and receive payment via Elance.
It can help you identify work projects from various customers looking for dedicated workers. Some of the job categories consist of Web programming, writing, multimedia support, commercial, administrative and a few others. Register for an account and start your freelance job search by clicking one of the categories displayed. After clicking on a future work, you can view the details involved and decide if you want to bid for the project.
Registration Process:
Open your Internet browser, type elance.com in the address bar, and then press the ENTER key to display the Elance Website.
Click the 'Register Now' button.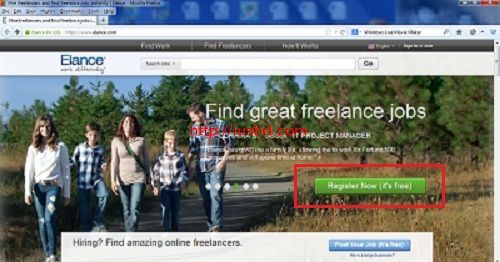 If you see like this image below on the Elance homepage. Then, Select 'I want to work' and click 'Continue'.
Fill out your information on the 'Create a Contractor Account' page. Once your information is filled out and accepts the 'terms and condition', then press the 'Register' button.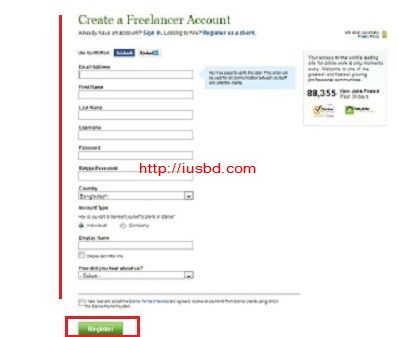 Select your skills on your right side of this page. After completing your skills select, then press 'I'm Finished' button. Selecting your skills is one of the most important parts of completing your Elance profile. Clients want to know what you are good at, and adding skills is an extremely easy and beneficial way to promote your expertise and talents. From the skills that you provide on this page, Elance will determine your job category of work (which you have the ability to change if you wish once you complete the registration process).
Choose your Membership Plan– either Individual or Business. You can change your Elance membership at any time. With a Basic Membership, you will be able to connect with up to 40 clients per month. However, if you are looking to have a slightly larger presence on the platform, an individual Membership is the way to go. Starting at $10/month, an individual Membership gives you the ability to connect with at least 60 clients per month as well as have a higher placement in a client's results.
Once you select your Membership Plan, you will be taken to the Job Opportunities page, which provides you with opportunity to apply for jobs that might interest you or match your skill sets. On the Job Opportunities page, you will also see " Your Profile Completeness" bar as well as various tips and strategies for getting started and for best completing your profile. A complete profile is key to winning jobs and getting hired. Clients have stated that they are 80% more likely to hire a contractor if they see that the contractor has filled out his/her profile completely.
Verify your email address, take the Elance pledge, and credentials, join some groups, and start submitting proposals for jobs that interest you and for those that match you skill sets.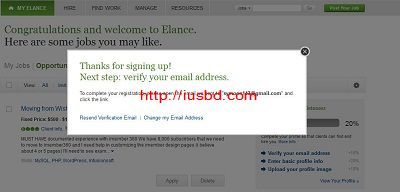 Comments